Scheduled Tasks
is an easy-to-use tool which can help you create scheduled tasks easily.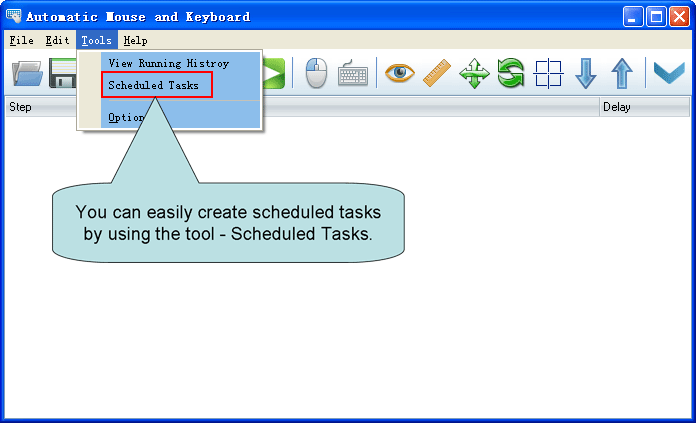 Screenshot: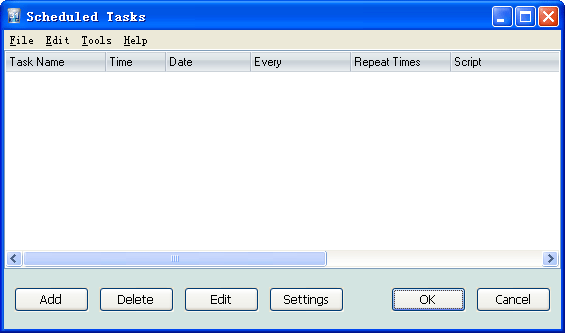 How to use
Click '
Add
' to create a new scheduled task.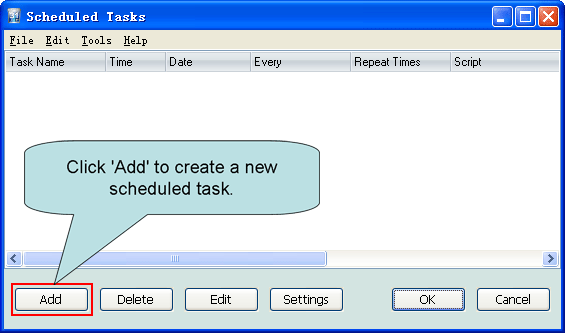 Click '
Browser
' to select a Action Script File which created by
Automatic Mouse and Keyboard
.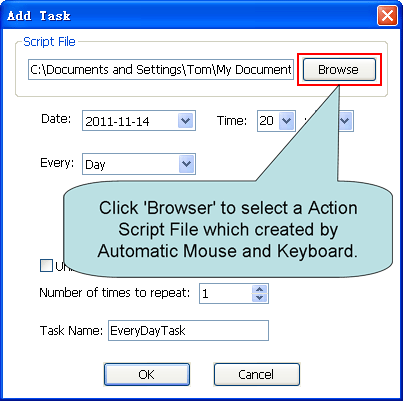 Then set other options of the task, and click '
OK
'.