Calculator
Version 3.0.1.8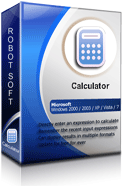 RobotSoft Calculator
is an advanced calculator yet very easy to use. It can evaluate expressions and solve equations. And it can do nonlinear optimization work easily.
Key features

Directly enter an expression to evaluate

Evaluate multiple expressions at the same time

Solve complex nonlinear equations

Find the minimum value of a function

Display the result in multiple formats



Evaluate expression: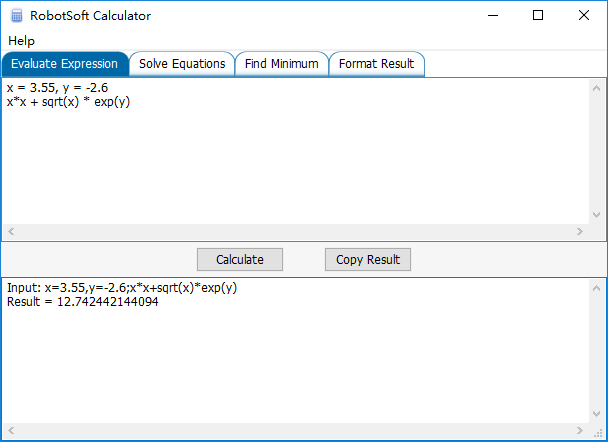 Solve equations: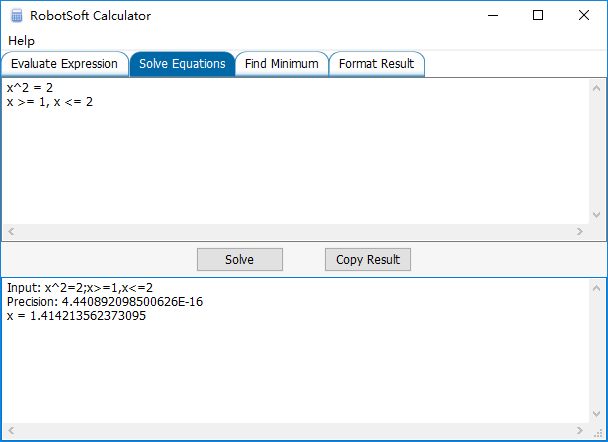 Awards


Copyright © 2010-2019 RobotSoft Software - All Rights Reserved.
Web:
www.robot-soft.com
Email:
support@robot-soft.com