Screen OCR
Version 4.2.3.8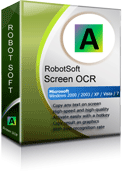 RobotSoft Screen OCR
is the best
OCR Software
. It can
recognize and capture text
from your screen. As we know, many texts on the screen can not be copied. But with the help of Screen OCR, you will be able to copy any text on the screen.
Key features

Copy any text on the screen

Convert image to text with high-speed and high-quality

Define custom fonts easily

Activate Screen OCR with a hotkey

Copy result as graphics

Light but powerful OCR Software
Original:

$29.95
Now:
$19.95



Screenshot 1:

Screenshot 2: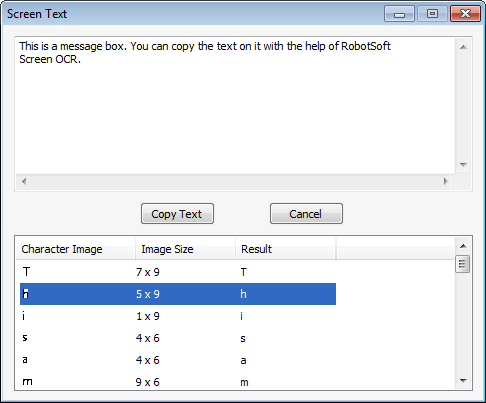 FAQs
What fonts does your OCR software support?
Unlike some other OCR software can only recognize some fixed fonts, RobotSoft Screen OCR can recognize any fonts. After recognition, you can edit the character image result to create new fonts. And we will continue to improve it, and make it more and more powerful.
What can I do with Screen OCR?
You can convert anything you can read on the computer screen into editable text with the help of Screen OCR.
More FAQs
Copyright © 2010-2021 RobotSoft Software - All Rights Reserved.
Web:
http://www.robot-soft.com
Email:
support@robot-soft.com