Uncategorized
Comments Off

on Solve complex nonlinear equations with RobotSoft Calculator
RobotSoft Calculator is an advanced calculator which can solve nonlinear equations easily.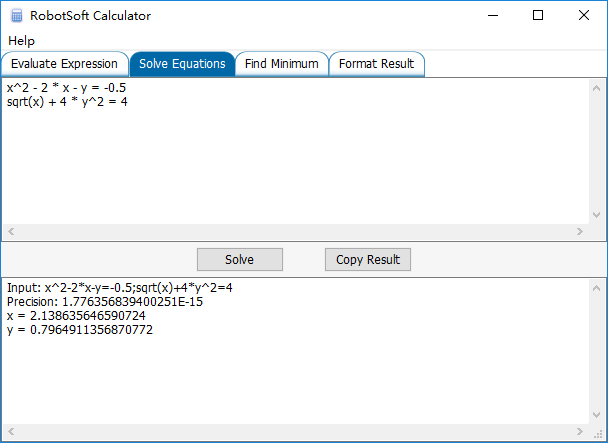 You can learn more features about RobotSoft Calculator from https://www.robot-soft.com/help-calculator.html
Uncategorized
Comments Off

on Solve Mathematical Equations Automatically
Now Automatic Mouse and Keyboard has a new feature: Solve Equations Automatically. Call the function CreateSolver to create a solver, then call the solver's method Solve. The method will return an array which contains the results.


You can download the sample: Solver.amk